We went to the seaside yesterday. So, okay, we could only stay an hour or so because of the silly traffic, but, still, it felt
good
. There is something about the sea wind and the salt on your lips and how nice it is to breathe clean, fresh air. London makes me feel polluted, despite how much I love this place.
I didn't have my camera, but ya know, let's pretend.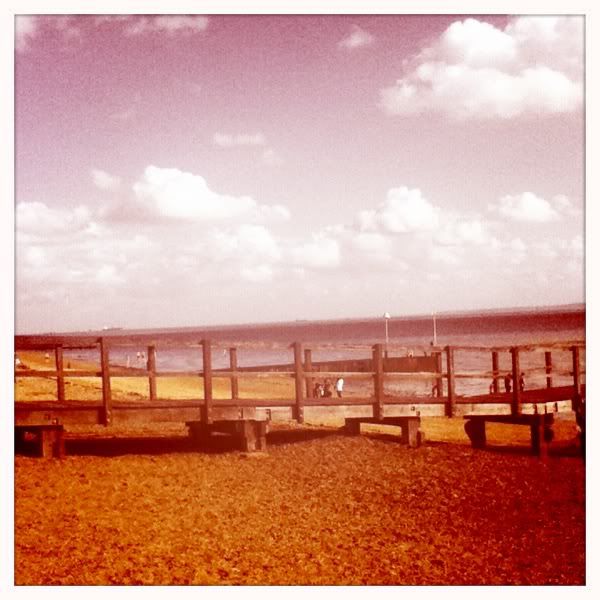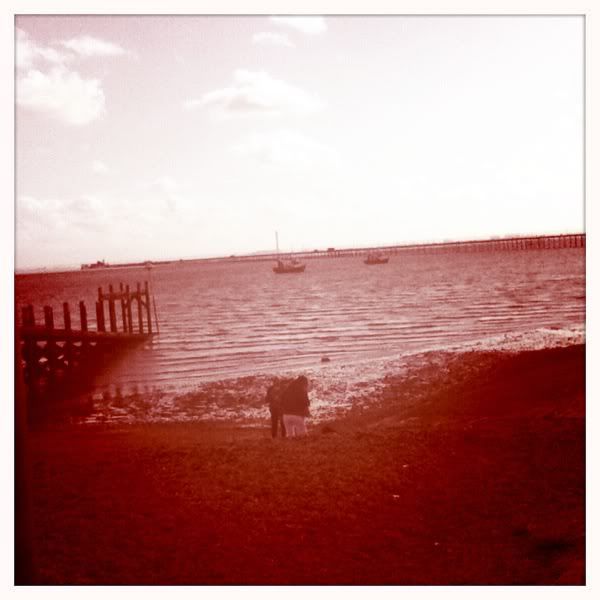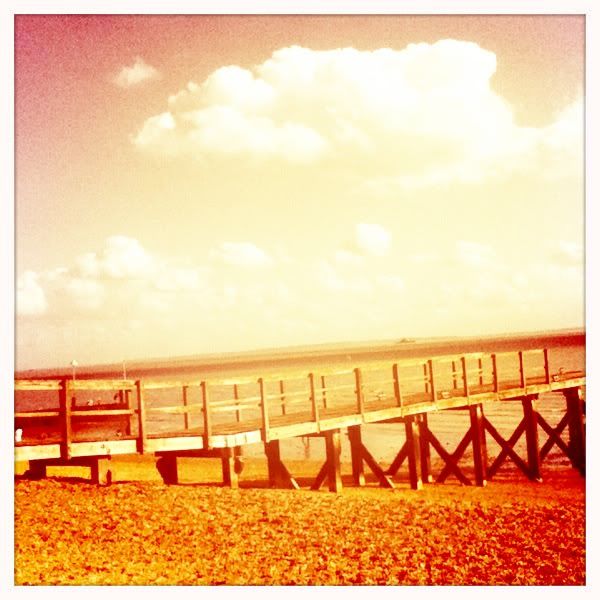 This is Southend-On-Sea! There was a huge fair and kids running around and people looking for treasures in the sand, and the girls had chips and I saw clouds in forms of carrots and goats and giant squids and it was really nice.
Anyway, before this, there was a lot of time in the car, stuck in traffic, singing along to Glee songs, then to the Hairspray soundtrack, and then to McFly. Hairspray and McFly you will
always
find on our roadtrip soundtracks.
And listening to McFly in the car on the way from Southend, I kept on thinking 'say I have three songs to make people that don't know McFly, like them, or at least think 'well, these boys can perform a good song', what would these songs be?'
And I found them. So, okay, I know most of you won't bother listening to these three songs/watching these three videos, but these three could easily encapsulate why I love McFly as much as I do. So if you like music (or if you like me, hehe), check that out. Remember, McFly plays pop rock at the best, mostly pop. If you hate it, then that's fine.
First up is the song Room On The 3rd Floor. The studio version doesn't do justice to the live version. They're not playing it live anymore, which is a bloody shame because it's beautiful and powerful and they've got this singalong part that, in an arena, sounds absolutely mindblowing.
Watch it, listen to it. It gives me the biggest goosebumps to watch this video, because I was there (not at Wembley, but at other dates), and the whole thing made me cry my eyes out.
Second one is called Not Alone, and it's another live version because the studio version is not as intense. Just so you know, my love for this band has a lot to do with this man here in this video, Danny Jones. In the studio version of this song, it's both singers on, but for this tour, they let Danny go on with it, on his own. And even now, I'm listening to it and I get full body shivers, and I remember all that this song means to me, and I don't care that he's talking about religion, because I'm taking this song to my own little level. And his voice and his freckles do things to me, okay.
Third one is a song called The Heart Never Lies, and okay, it might sound cheesy and all that, I get it, seriously, I do. But this song means
so much
to me when thinking about what my BFFlatmates and I went through to be where we are now, it means so much when thinking about how fucking twisted it can be to be a fan of this band sometimes, and yet, you know, we're still there.
Okay so I apologise for this video, it's just that I took it myself at their latest arena tour and they've changed the lyrics because they basically know exactly how we feel and it's pretty fucking cool. However, if you liked it a little but want better quality,
Youtube is teeming with videos.
So there. if I had three songs to make someone listen to - not to become a fan of McFly, but more to maybe get my journey with this band, possibly, it'd be these three. And I'd like to know what you think.