( Take this to be some sort of college!AU, where Bucky is a life drawing model for Steve's life drawing class. )
Right, wrote this right in the entry box so it hasn't been checked by anyone, so I am sorry about any mistakes, please indulge me right now. Now that's out of my system - I have no idea what to do with it!
Also, I saw this and I thought I could always go for it and grope for some love or something.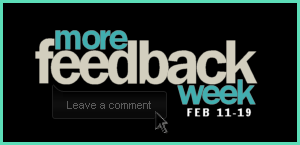 (find my fics on
AO3
and
LJ
)
So, seems there are some awards going on in the H50 fandom. I am...uncomfortable with the idea. Fic awards have made my life a living Hell back in the McFly fandom, created tensions and stupidity and drama. I feel like crowning one fic per genre is far from being enough, and many people who write wonderful wonderful fics will be shunned and some might lose confidence to write. I used to love the idea, a while ago, and whenever I have been nominated or won anything, I have felt over the moon and honoured and humbled. But I think they tend to do more harm than good, to be honest. So, yeah, makes me uncomfortable.
AND NOW I HAVE SEEN THE BOURNE LEGACY TRAILER BY THE WAY, DOES ANYONE WANT TO FLAIL WITH ME OVER IT?